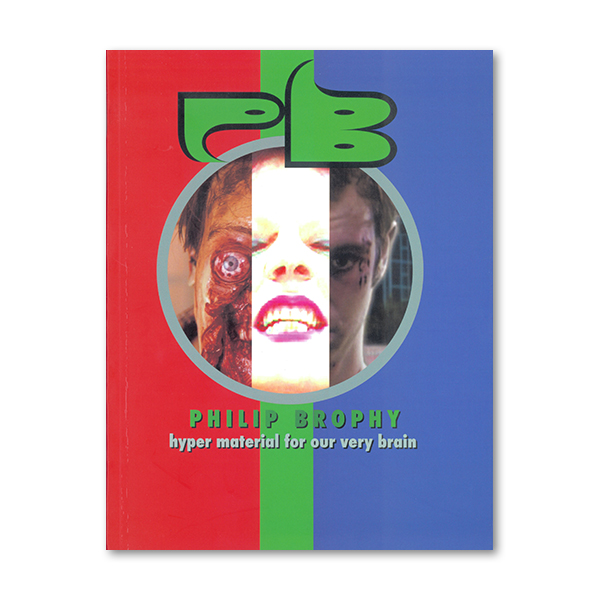 Philip Brophy
Hyper Material
2013
Those who follow Australian art, music, or film will have come across Melbourne's Philip Brophy. Over the last thirty years, he has produced important work in all three scenes. He is also a critic and curator. And it is impossible to extricate his work as a commentator from his own work, because, as he admits, his own work is always a commentary on existing forms; it's always art-about-art, music-about-music, film-about-film, or, indeed, art-about-music-about-film.
Brophy's works might initially appear disparate. In the late 1970s and early 1980s, he led the group Tsk-tsk-tsk, which operated on the art/music fringe, generating performances, recordings, videos, and writings. In the late 1980s and early 1990s, he was the filmmaker obsessed with body fluids, directing Salt, Saliva, Sperm, and Sweat and Body Melt. In the 2000s, he was a new-media artist (making The Body Malleable), a manga/anime maven (making Vox and curating Tezuka: The Marvel of Manga), and a sound designer (composing soundtracks for films, his own and others').
Despite their variety, everything Brophy does is underpinned by three connected lines of enquiry: music/pop (pop music, popular culture, manga and anime), body/sex (body-horror films, sex and violence, and gender), and sound/image (the unsung role of sound in cinema). A book surveying Brophy's whole project seemed long overdue. This generously illustrated volume includes a CD.
Weight
490 g
Dimensions
17 × 22 × 1 cm