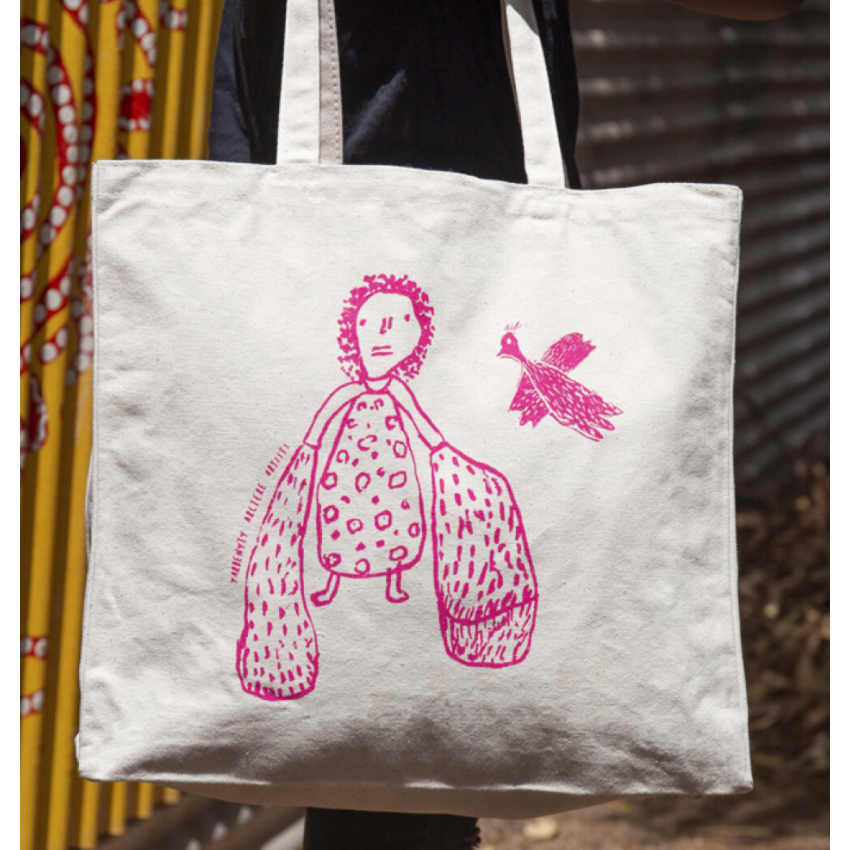 Dilly Bag Women Tote
Dilly Bag Woman with Bird Bothering Her artwork by Trudy Inklamala of Yarrenyty Arltere Artists.
This is Old Polly walking with her dilly bags looking for bush tucker to share with her family. She made those dilly bags out of her old ration clothes. This cheeky bird was bothering her and hoping to steal some of her bush foods.
Materials: 100% cotton 12oz(340GSM) canvas and comes with long durable handles
Size: 42cm wide x 70cm high x 10cm gusset. 2 handles each 2.5cm wide x 50cm long