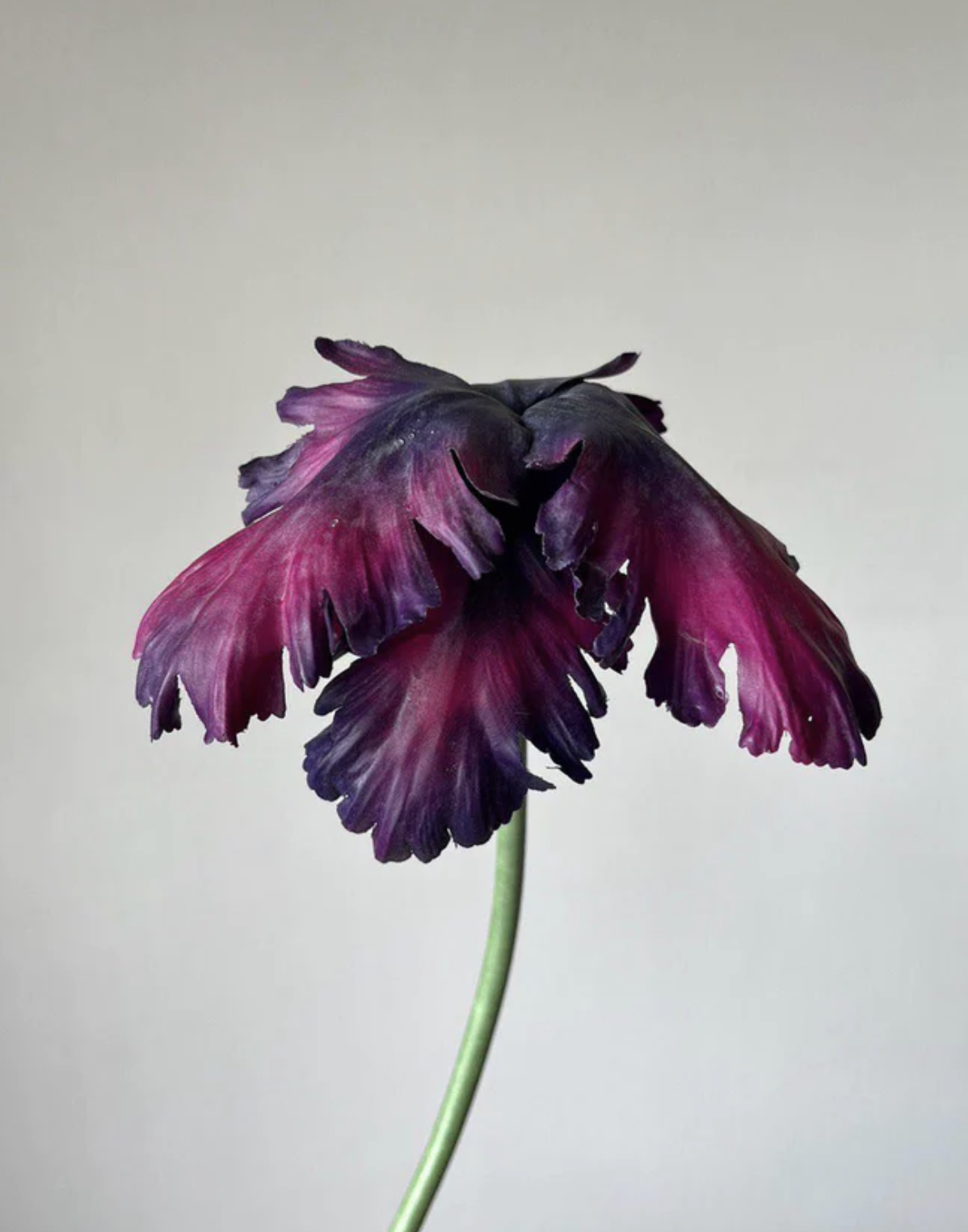 Tulip Bell Pistachio Plum
The Tulip Bell Stems
The 'Tulip Bells' are based on the classical parrot tulips but reversed in their design. It means that the blooms are upside down and the coloring is reversed.  
Inspiration:
The shape and the bendable stems are inspired by moving waves and dancing figurines. The colors are inspired by the old Danish Skagen painters that lived from the 1870s until the turn of the century. Skagen was a summer destination whose scenic nature attracted northern artists to paint in the open landscapes, emulating the French Impressionists.  
Many of the Skagen-painters was inspired by the light of the evening called the "Blue Hour", which made the water and sky seem to merge optically. This light of blue combined with soft evening sky nuances such as red, beige, purple, yellow, and green nuances has been a big inspiration in the creation of the Tulip Bell color range. 
Measurements:
Length 45 cm. 
Weight:  200 gr.
Materials:
The main material is textiles from reused plastic bottles. Plus, lacquer, paint, glue, recycled plastic, paper, and metal wires.
Bendable stem 
Bendable petals (blooms)
100% handcrafted 
Longevity:
Our florals are designed to last a minimum of 6 years, and with proper care, they can extend their beauty even longer. Thanks to their real-touch coating, the vibrant colors remain stunning over the years and are easy to maintain. Simply use a gentle brush or a damp cloth for easy cleaning.