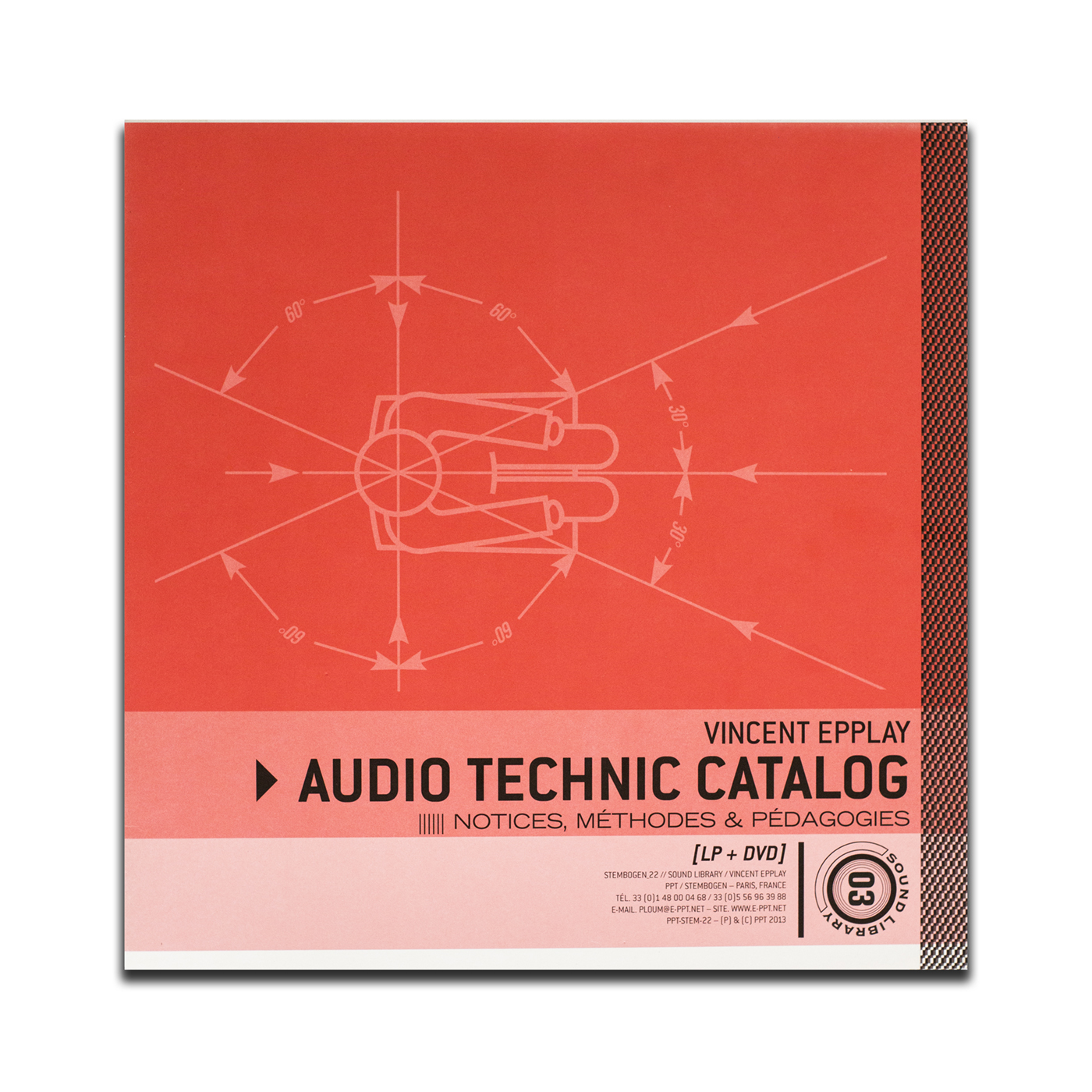 Audio Technic Catalog, Notices, Méthodes & Pédagogies LP
By: Vincent Epplay
Vincent Epplay (1964, Nice, France) is a French visual and sound artist whose main purpose is to create situations for listening by staging sound and interrogating its mode of distribution and reception.
Audio Technic Catalog is the third part of the "Sound Library" series initiated by Vincent Epplay with the Stembogen label, after Sound Effects (2004) and Le disk contre l'insomnie – hypnose (2007). This project is designed as a whole integrating visuals, texts and music.
This edition (gatefold cover) includes a vinyl record and a DVD offering videos to enhance your learning or practice, as well as the digital version of the tracks on the disc.