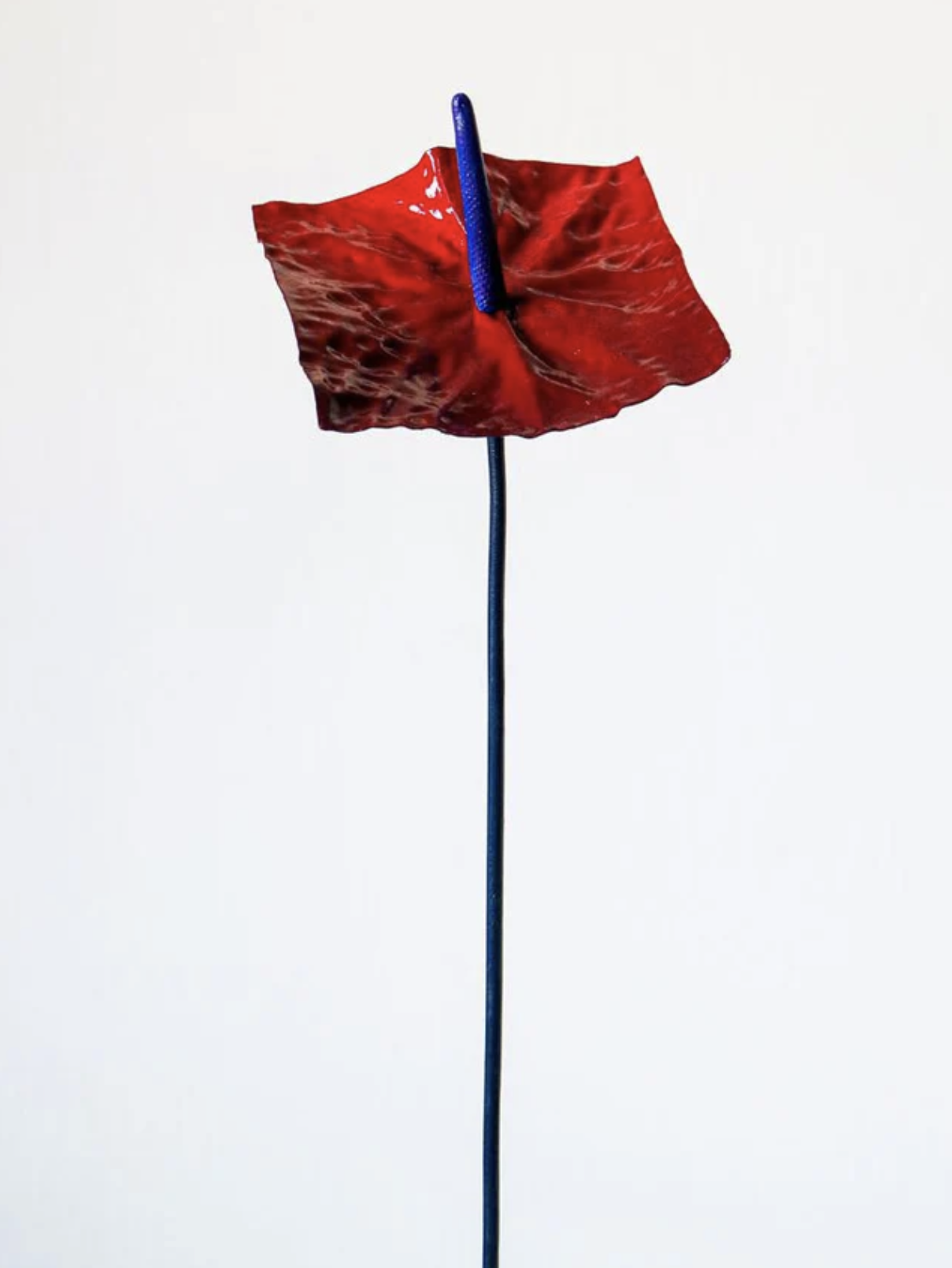 Atrium Red
This collection is a tribute to and reinterpretation of the very popular Anthurium flower. The flower is known for symbolizing hospitality. In many societies it's also a symbol of long-lasting love and friendship. We find this flower extremely elegant, sexy and special because it represents both the female and male gender. Our interpretation is called Atrium.
Measurements:
Flower: 14 x 12 cm.
Height: 45 cm.
Weight: 200 gr.
Materials:
The main material is textile, polyester made from reused plastic bottles. The spadix is made with tapioca flour. Other materials used: lacquer, latex, paint, glue, paper, and metal wires.
The flowers are 100% handmade, so there are small differences in all variations.
Longevity:
Our florals are designed to last a minimum of 6 years, and with proper care, they can extend their beauty even longer.
Thanks to their real-touch coating, the vibrant colors remain stunning over the years and are easy to maintain. Simply use a gentle brush or a damp cloth for easy cleaning.