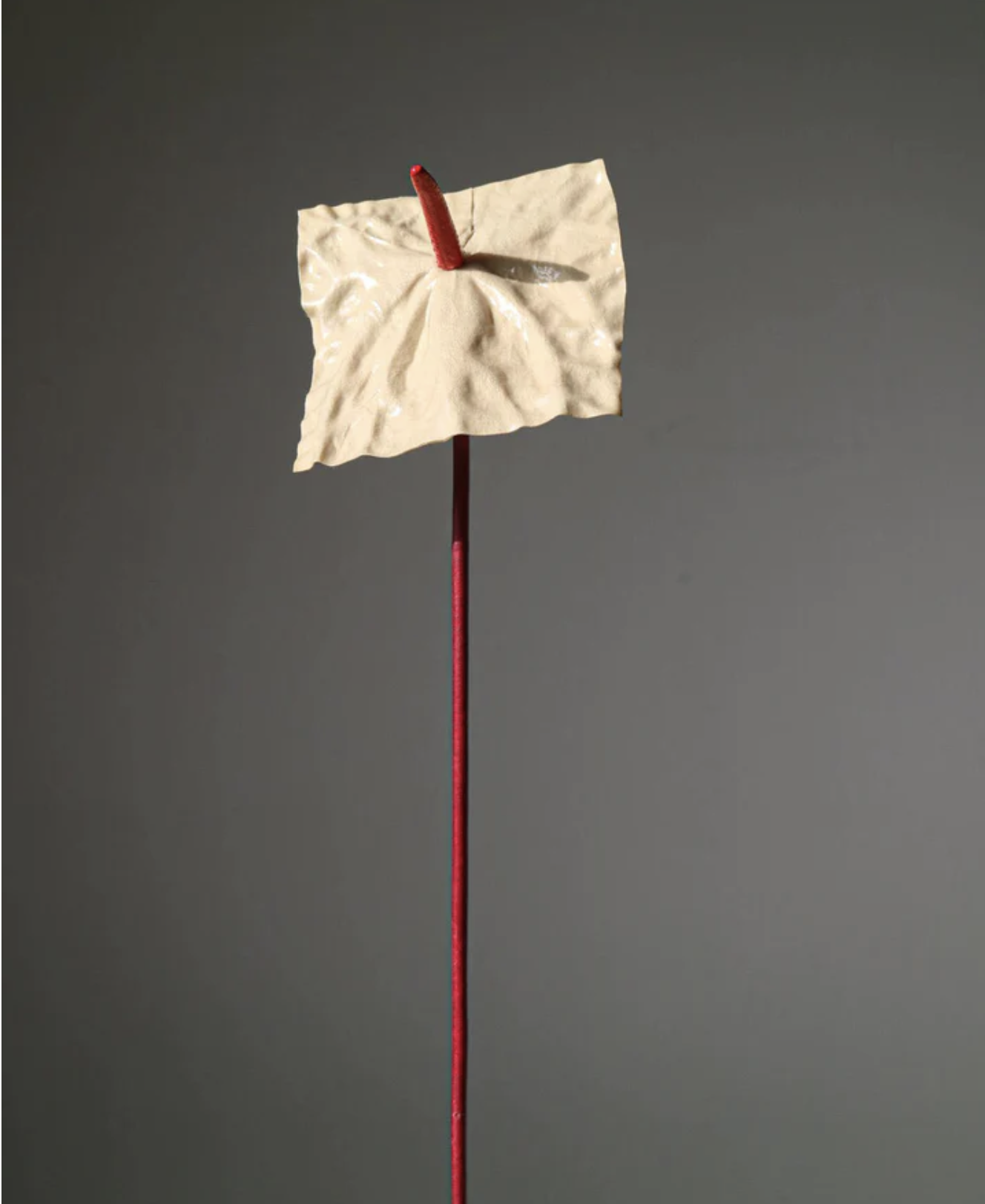 Atrium Ivory
This collection is a tribute to and reinterpretation of the very popular Anthurium flower. The flower is known for symbolizing hospitality. In many societies it's also a symbol of long-lasting love and friendship. We find this flower extremely elegant, sexy and special because it represents both the female and male gender. Our interpretation is called Atrium.
The flower comes in two color combinations and sizes. Each stem works as an art piece in itself, but can be combined and mixed as a bouquet.
The stem is cuttable, using regular garden scissors, if you want a shorter length.
Materials:
The main material is textile, polyester made from reused plastic bottles. The spadix is made with tapioca flour. Other materials used: lacquer, latex, paint, glue, paper, and metal wires.
The flowers are 100% handmade, so there are small differences in all variations.
Longevity:
Reevein florals are designed to last a minimum of 6 years, and with proper care, they can extend their beauty even longer.
Thanks to their real-touch coating, the vibrant colors remain stunning over the years and are easy to maintain. Simply use a gentle brush or a damp cloth for easy cleaning.