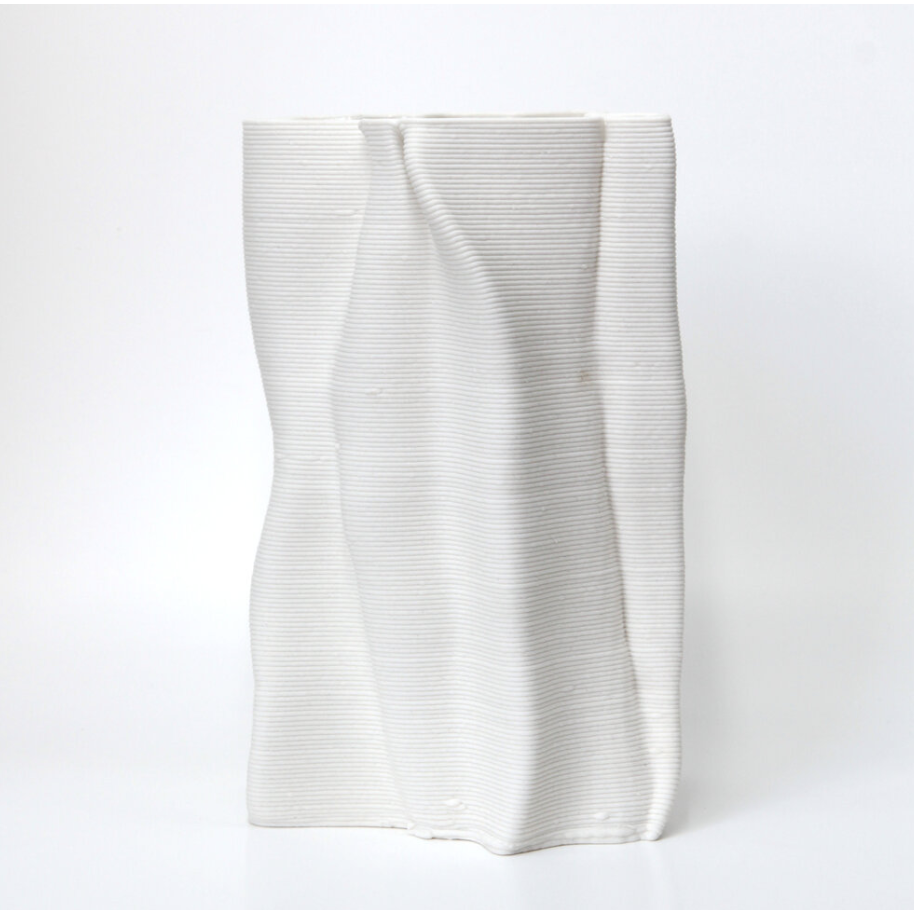 Drapes Vase by Alterfact
Alterfact's practice is currently focused on the use of 3D printing in clay as a small batch manufacturing process. They push the boundaries of this traditionally plastic-based medium, and play with its connotations of utilitarianism and gimmickry, as it moves into a feasible reality.
This fine ceramic vase glazed on the inside, was inspired by hanging drapes. The folds in the design hold flowers elegantly.
13.5 x 10 x 10cm