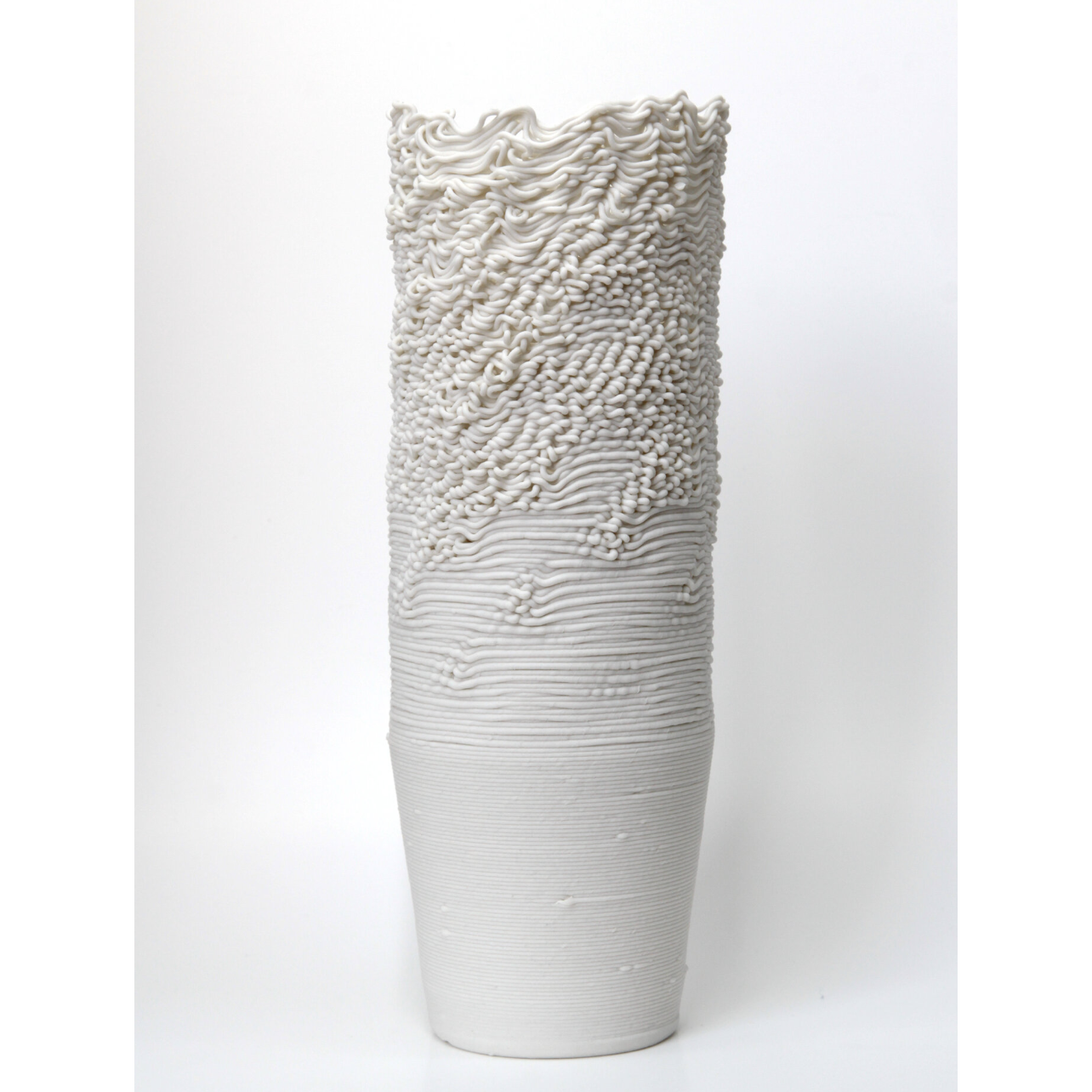 Tall Threaded Vase by Alterfact
Alterfact's practice is currently focused on the use of 3D printing in clay as a small batch manufacturing process. They push the boundaries of this traditionally plastic-based medium, and play with its connotations of utilitarianism and gimmickry, as it moves into a feasible reality.
This 3d printed porcelain vessel uses the typology of a thread to mimic an unraveling spool. This thread finds its path by chance, and therefore each piece is different, meaning the height may vary slightly. The base is glazed and so can hold some liquid.
7.5 x 7.5 x 20 cm