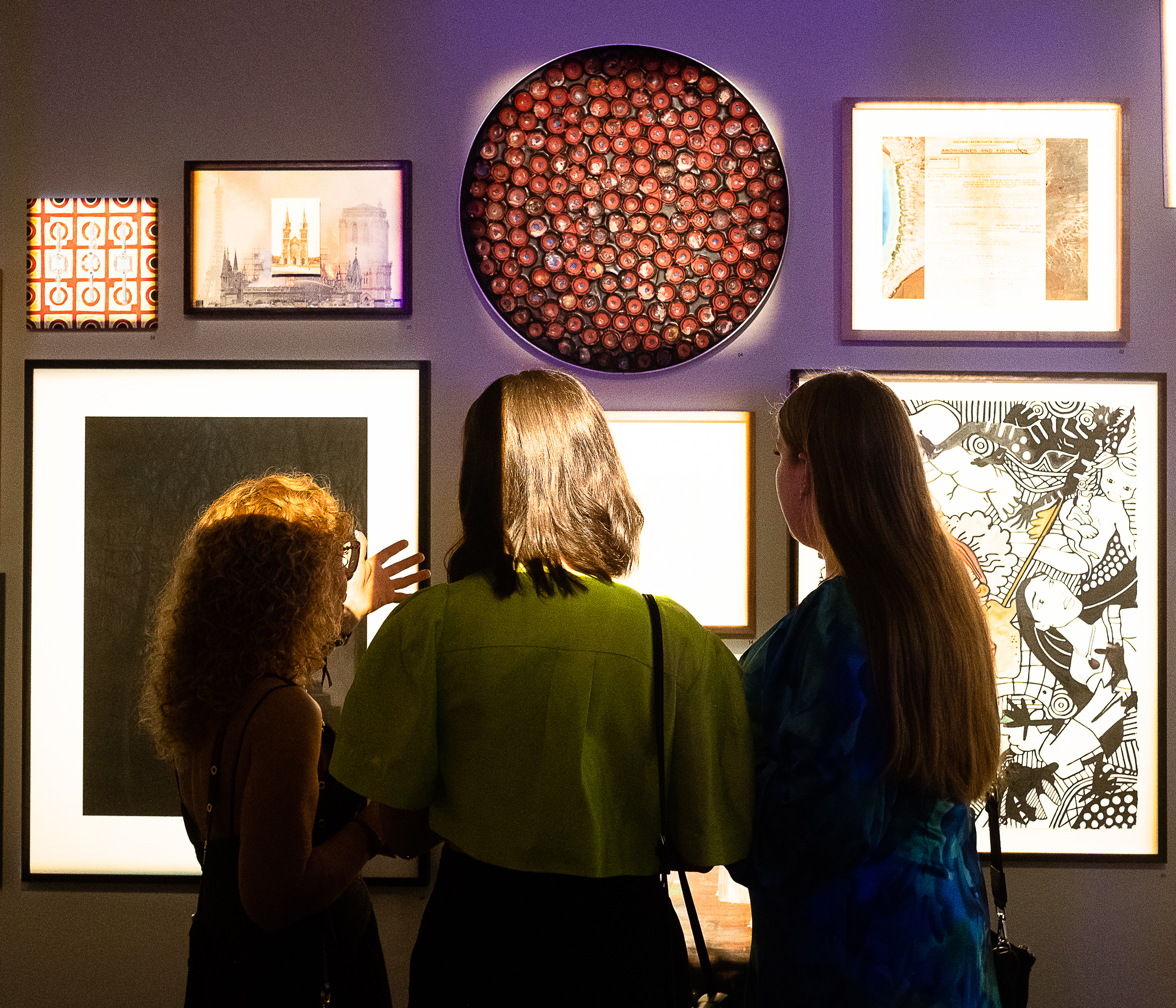 IMA Commissioner's Circle (Quarterly Contribution)
Your donation to the IMA has a huge impact.
As a small organisation, a $2000 annual donation allows us to expand artist projects, uplifting artist's to push their boundaries and create ambitious new work.
IMA Commissioner's Circle is a passionate group of philanthropic patrons who commission new works by leading Australian and international artists. Each year the Commissioner's Circle enables artists to create some of their most ambitious artwork to date.
In 2023 the Commissioner's Circle will support the solo exhibition and new commission by internationally acclaimed QLD artist, Daniel Boyd.
In 2022 the Commissioner's Circle supports Gordon Hookey's exhibition A MURRIALITY, open at the IMA from 22 October-23 December.
Past artists supported by the Commissioner's Circle include Yhonnie Scarce (2021), Khadim Ali (2020), and Ross Manning (2017).
Donation receipt for your contribution will be provided at the end of the financial year for funds donated. Your contribution will be deducted quarterly and can be cancelled at any time.
Quarterly Contribution: $500
$500.00 / 4 months