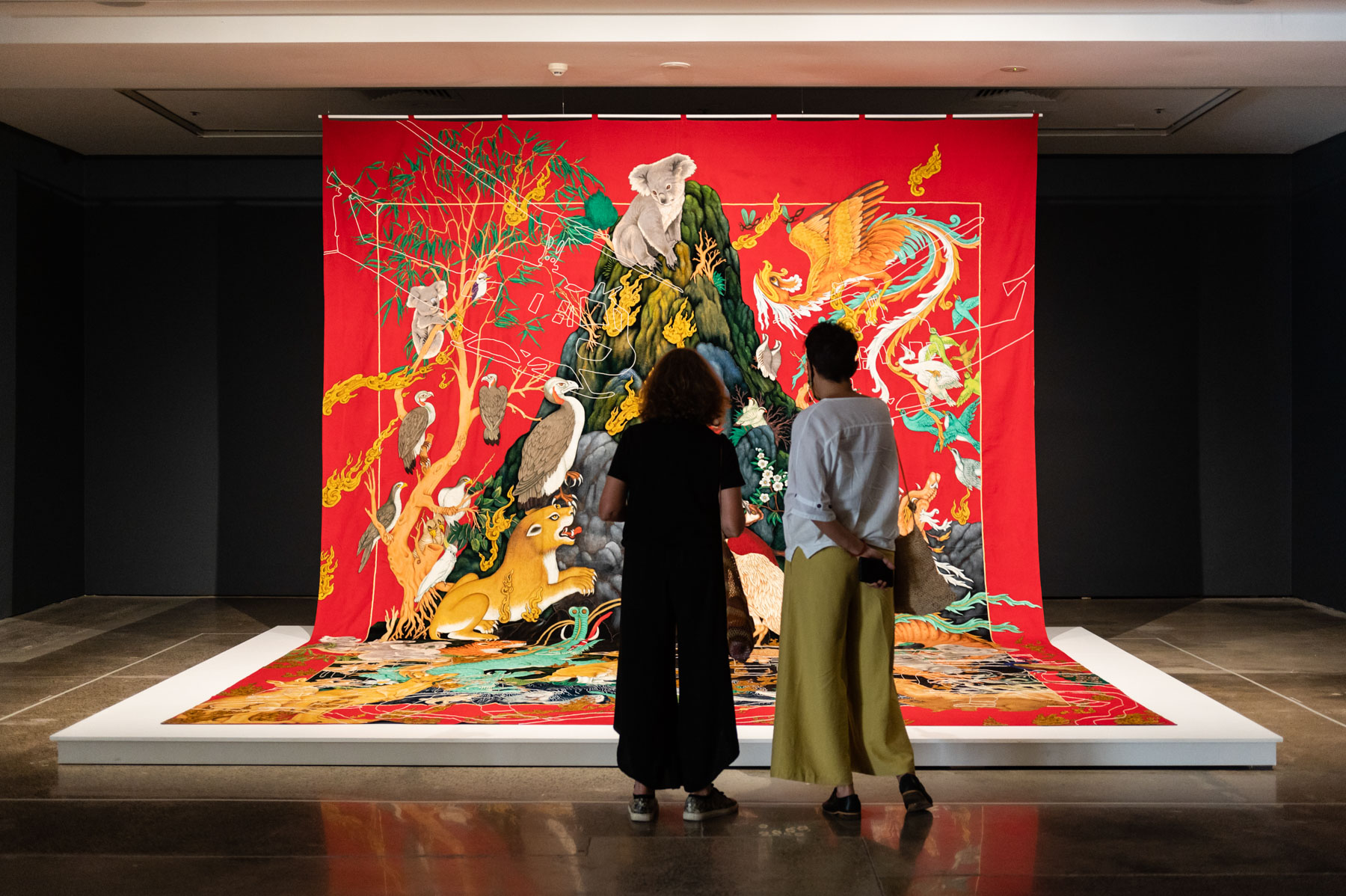 IMA Foundation (Quarterly Contribution)
IMA needs your support to champion contemporary art, artists and ideas.
With your support, IMA connects Brisbane with global contemporary art communities, uplifting local artists and bringing the most cutting-edge international artists to Australia, for QLD audiences to experience.
A donation of $4000 – $25,000 has a huge impact on what IMA is able to deliver in a year. Your donation makes a difference.
$25,000 can support a new artist commission, uplifting emerging QLD artists onto the world stage
$20,000 supports the entire education program, inviting hundreds of students to experience creative learning at the IMA each year
$10,000 pays artists, curators and writers to create, speak and publish critical ideas about their work, inspiring change through contemporary art.
$4,000 will enable us to present community programming, inviting audiences to deeply engage with contemporary artist practices.
Champion Australia's leading independent contemporary art gallery by becoming a Foundation donor today. This committed group of philanthropists support meaningful and transformative initiatives including education programs, community engagement activities, and major publications.
We would love to speak to you about the impact of your investment and the projects your support can help achieve!
Donation receipt for your contribution will be provided at the end of the financial year for funds donated. Your contribution will be deducted quarterly and can be cancelled at any time.
Quarterly Contribution: $1000
$1,000.00 / 4 months