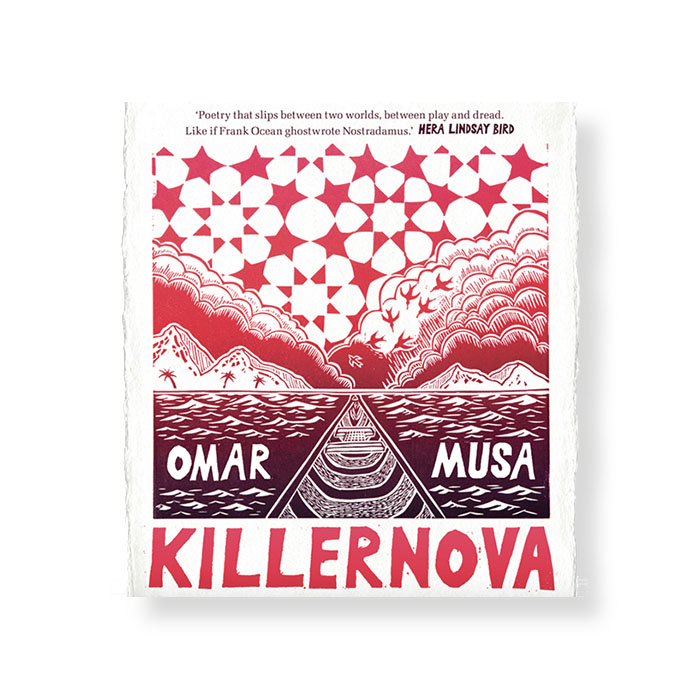 Killernova
By: Omar Musa
2021
The island of Borneo was once the most heavily wooded in the world, and its people have always carved wood beautifully. In Killernova, grappling with his heritage, Omar Musa remixes this ancient art form with fiery poetry forged in the stars.
With equal parts swagger, humour and vulnerability, Musa charts a journey through the colonial history of South-East Asia, environmental destruction, oceans, bushfires, race in Australia, the isolation and addiction of COVID lockdown, family, lost love and, ultimately, recovery.
Relentlessly on beat, visually captivating and deceptively intimate, this is a collection of words and art that burns blindingly bright.