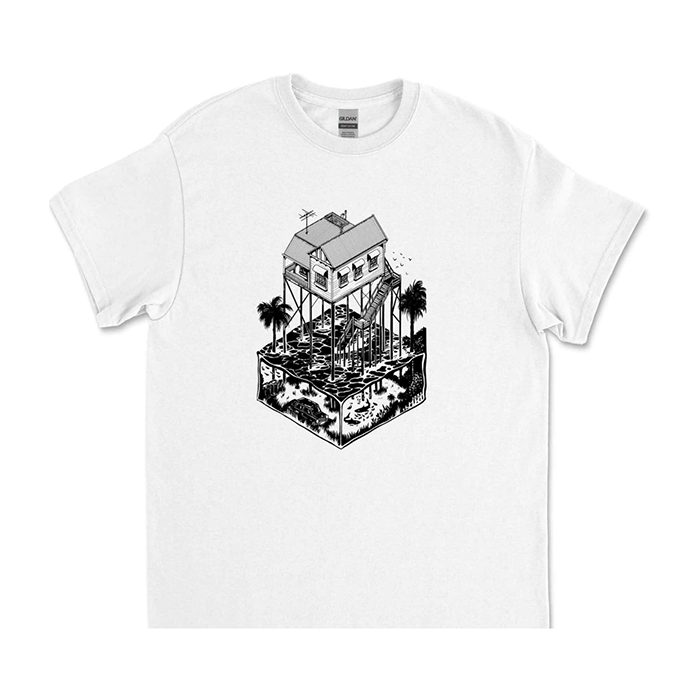 Swamp City Tee by Phoebe Paradise
Phoebe Sheehy aka Phoebe Paradise
is a multi-disciplinary artist and entrepreneur based in Brisbane, Australia.
Phoebes' days are spent on a diverse range of creative projects both indoors and out; whether its' live-painted murals, costume design for performers, workshops, gig posters, merchandising for brands, creative collaborations or dynamic social content – her iconic work spans across all platforms. Since 2013, Phoebe has been independently working as freelancing illustrator, Big Boss at Phoebe Paradise the Label, and a performer in various punk outfits. Phoebe is deeply passionate about big hair, bad movies & ugly music.
100% Cotton
Size: MEDIUM