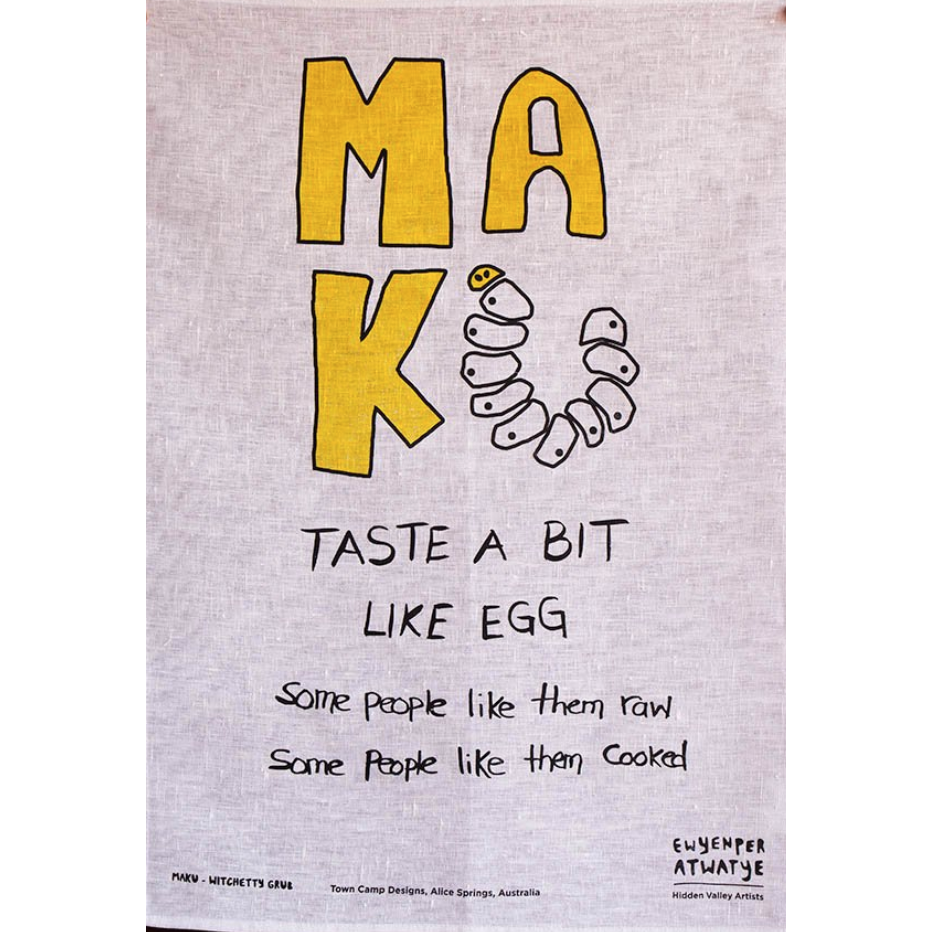 Maku Tea Towel
Town Camp Designs is a collection of products created by Ewyenper Atwatye, Tangentyere Artists and Yarrenyty Arltere Artists. It is an 100% Aboriginal owned and run art centre. All sales directly support the artists, with all profit going towards artists fees and future projects.
100% linen tea towel designed by Patricia Robinson of Tangentyere Artists.
Maku is the Pintupi Pitjantjatjara word for witchetty grub. These white, wood-eating grubs are found in the roots of trees and are a tasty and important source of protein.
Material: 100 % Linen (50×70 cm) in off-white.
Sourced from Linen Line Australia (QLD).
Screen Printed: QLD, Australia.