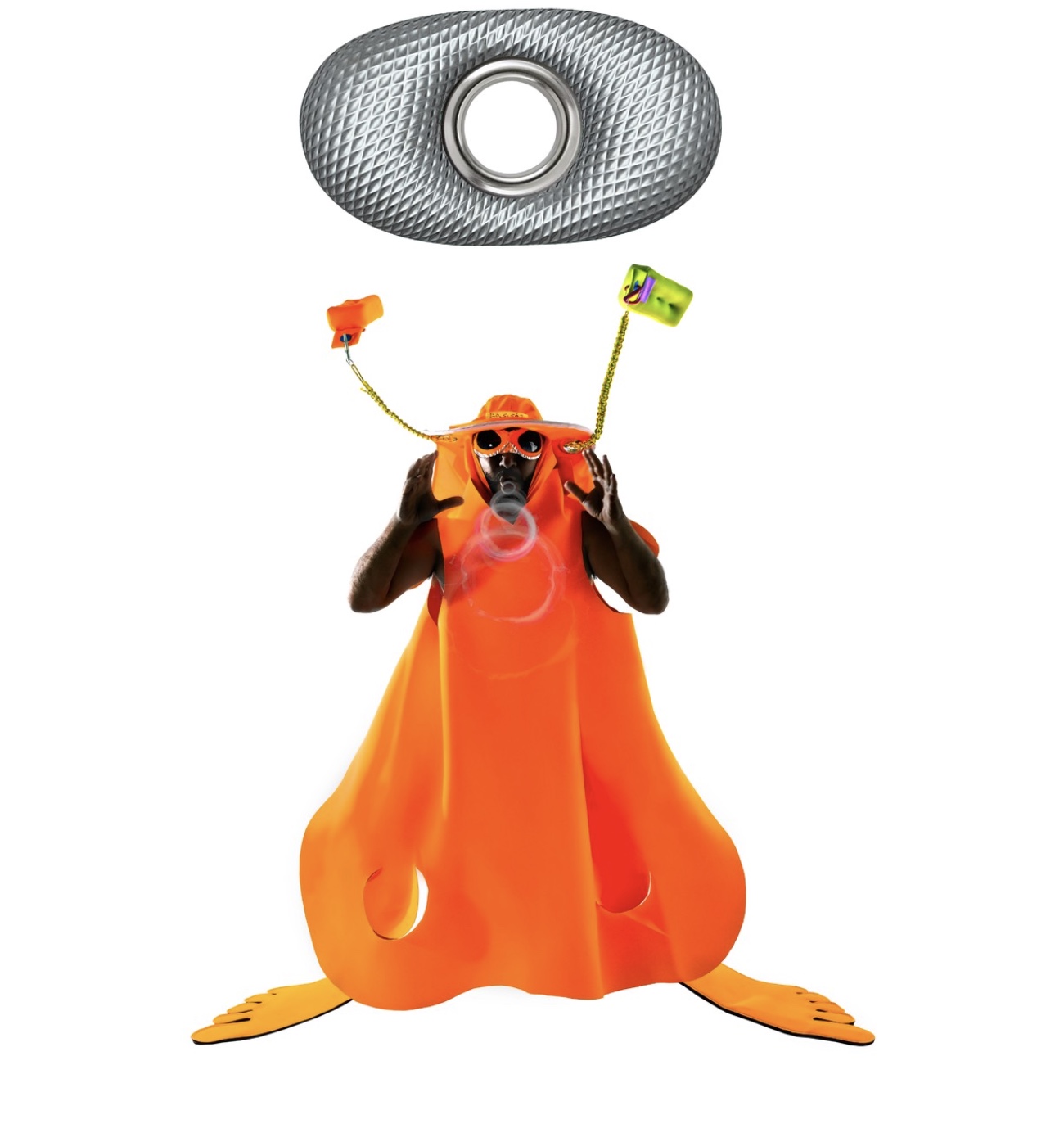 'O' Exhibition Catalogue HOSSEI
2023
HOSSEI's performances, installations and sculptural works combine his experiences as an educator and carer, with an abiding interest in costume, spectacle, ritual and choral performance. HOSSEI repurposes industrial and household items, building and hardware supplies, deadstock textiles, and other readily available materials as wearable costumes and accessories. Working collaboratively with seamstresses, HOSSEI embues his costumes with 'talismanic' properties; singing into  bags so that the wearer can carry music with them, or placing lucky charms or blessings in the stitches of clothing to underscore their reparative potential.
Through live performance, sculpture and installation HOSSEI explores the extraordinary potential of everyday things to act as vessels for joy and healing. Acting as both exaggerations and extensions of the body, HOSSEI's costumes are animated through euphoric live performances. As fantastical sculptures, his costumes live on through riotous installations that affirm the potential of the spirit and endow everyday things with a new materiality and purpose. The exhibition's title, O, is at once a mouth shape, a body held, and a portal to the otherworldly.
O is accompanied by a publication with an essay by Associate Professor Timo Rissanen and an interview between the HOSSEI and Claire Finneran. These reflections on HOSSEI 's practice are interleaved with reproductions of the artist's drawings and colour documentation of featured costumes and sculptural objects.
OP
Daryl Prondoso