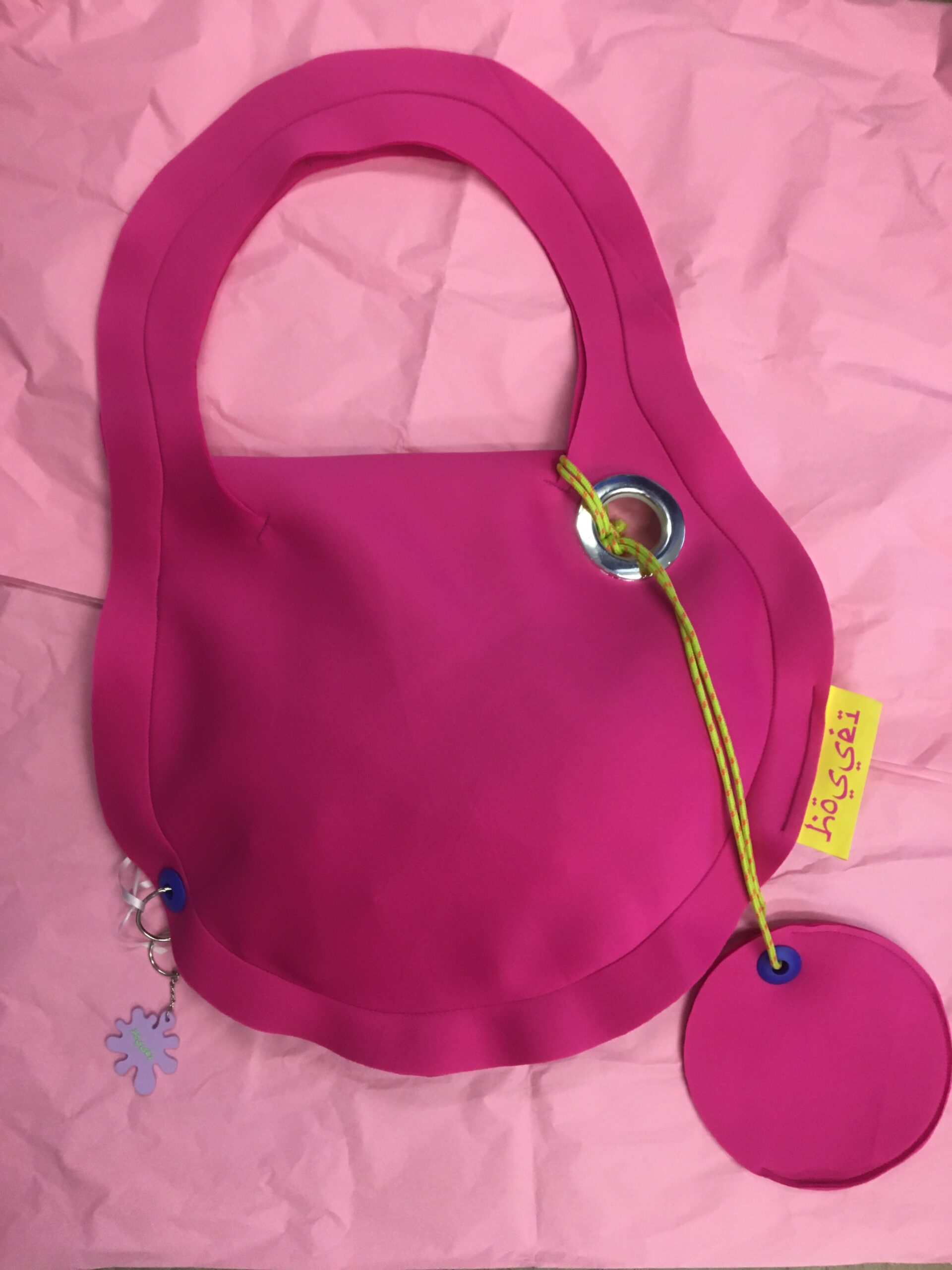 SCUBA EGG BAG by Hossei
This bag has healing properties with the shape of an egg has the essence of rebirth and new beginnings, each bag has been sung into by HOSSEI with blesssings. This bag is on the go with an extra circle pocket inside to place valuable items. This is a waterproof bag!
Each product is designed to make you feel.
HOSSEI (b. 1985, Tehran) is a multidisciplinary artist with Persian, Turkish and Russian ancestry whose work addresses his heritage, fantasies and feelings, and notions of togetherness and healing. Through performance, sculpture, and installation, he explores the potential of everyday things to act as vessels for joy and healing. Acting as both exaggerations and extensions of the body, HOSSEI's costumes are animated through euphoric live performances. As fantastical sculptures, his costumes affirm the potential of the spirit and endow everyday things with a new materiality and purpose.