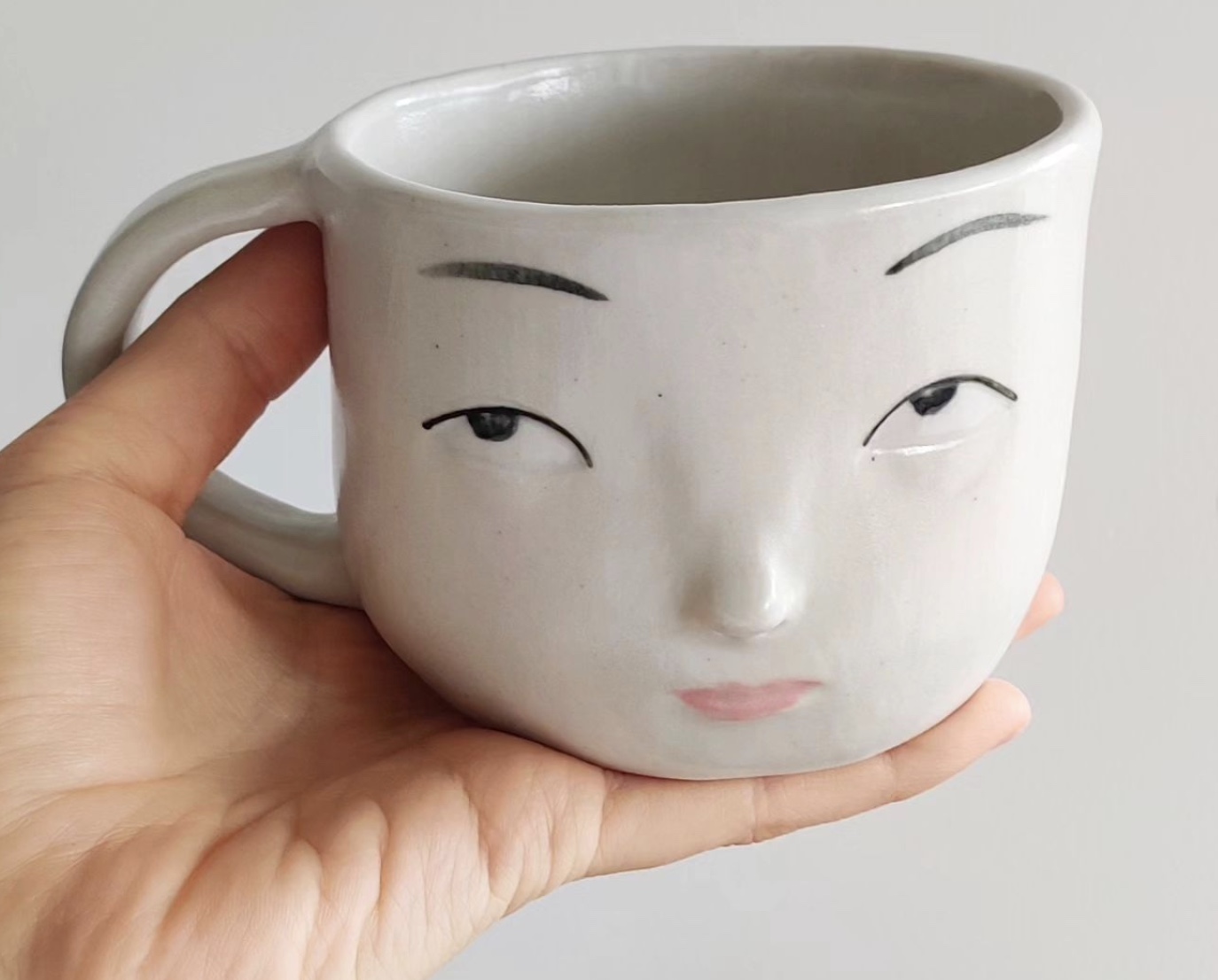 Face Cup by Dai Li
Stoneware face mug
Hand pinched and sculptured each one individually .
Artist signed.
Dai Li was born in Sichuan, China in 1987. She moved to Australia in 2009 and now lives and works on the Sunshine Coast, Queensland.
Dai Li is an artist mainly working on ceramics and watercolours. She graduated from Jindezhen Ceramic Institute majoring in ceramic arts in 2009.
Dai's works are in the Public Collections of QUT Art Museum, Queensland and Ipswich Art Gallery and also many private collectors from Australia, China, Hong Kong and the UK. Recently, Dai's work featured in The Journal of Austrian Ceramics' July 2019 issue.
H=8cm W=9cm