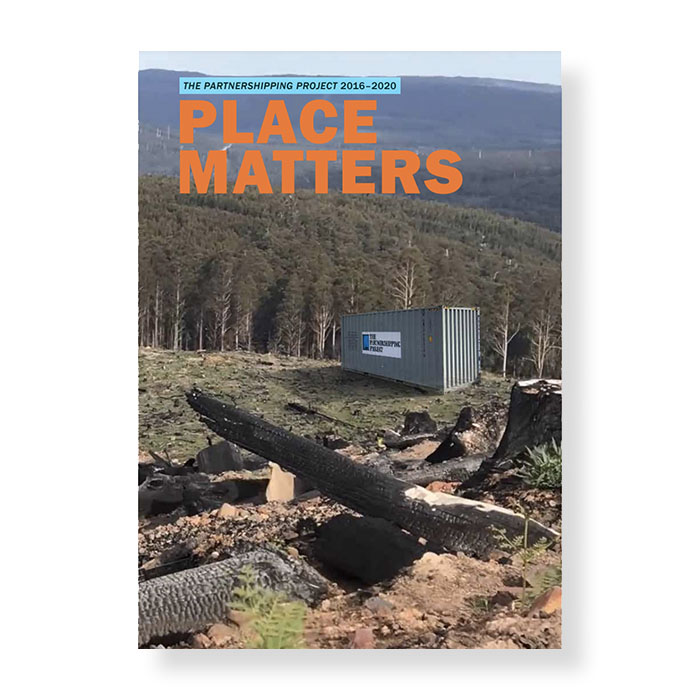 Place Matters
The Partnershipping Project 2016-2020
2021
Does where we choose to live still matter? How much impact does place make on how we create and live our lives? And how have our relationships with place changed in the globalised on-line world?
And while we're on the subject of place, does living in a regional Australia change the way artists work? And at what points-if any-can concerns about Country experienced by First Nations Australian artists be shared by non-Indigenous Australians?
This publication brings together images and ideas that emerged from the travelling exhibition project between November 2018 and December 2020 to project ongoing discussions about our changing sense of place in a globalised world.
$50.00
Only 2 left in stock