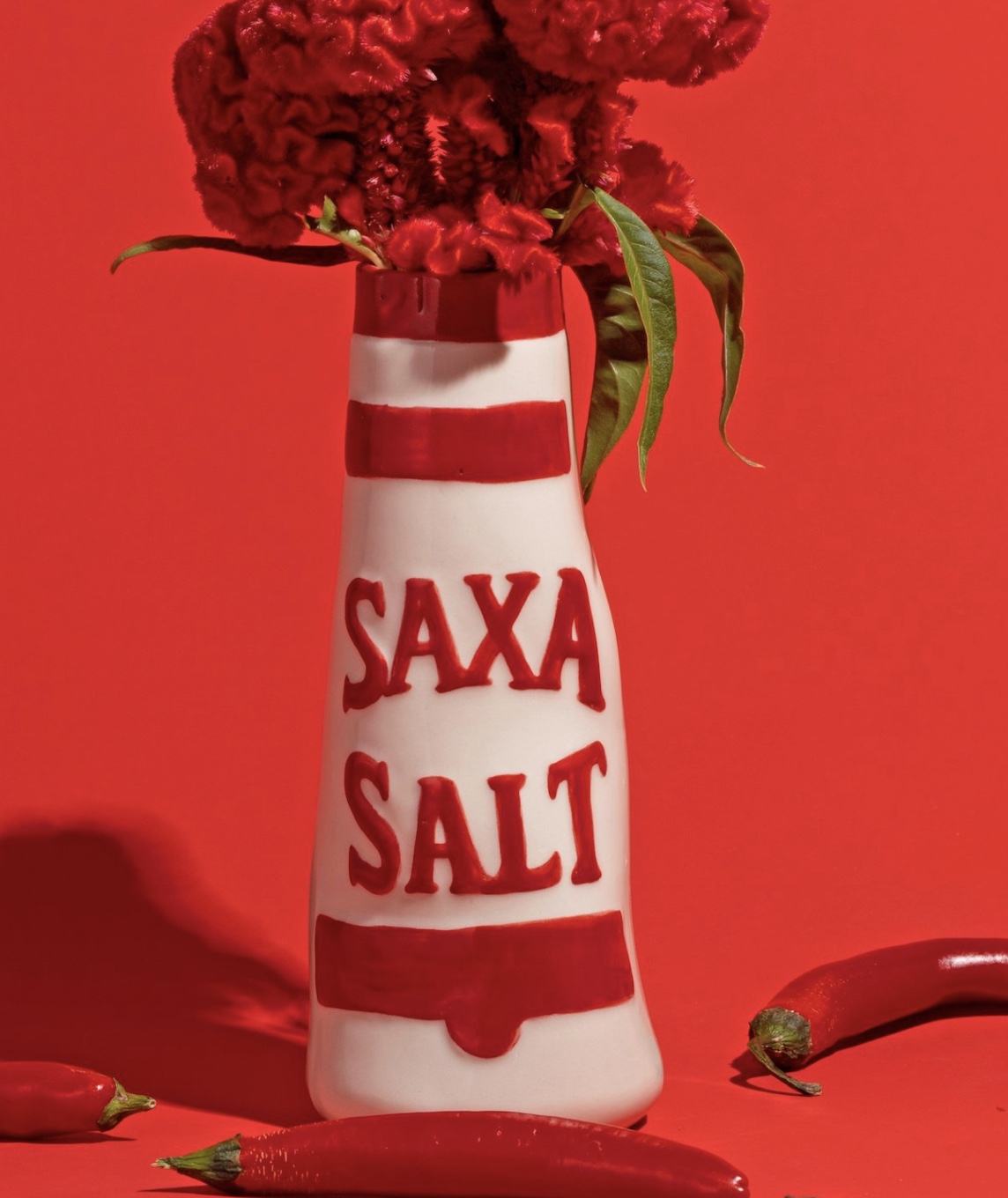 Salty Shaker by Austin Flowers
Based off the iconic Saxa Salt, this Salty Shaker is sure to spark conversation and ignite nostalgia for anyone that sees it.
Made from glazed ceramic with hand-painted detailing
Approx 18cm tall and 7cm wide (7×2.5in).
Each piece is lovingly hand-squished and comes out with a unique shape that varies from the featured image.