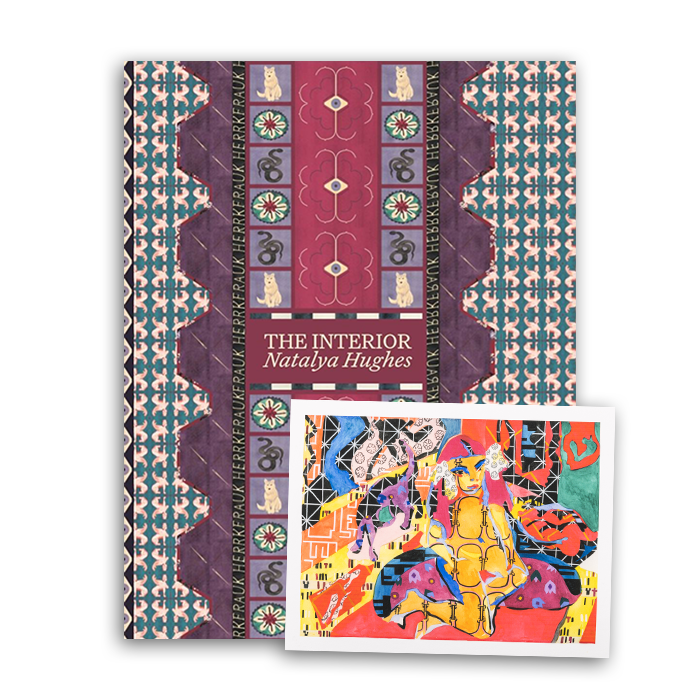 The Interior (Special Edition)
Natalya Hughes
2022
This special edition features a limited edition print by the artist. Limited edition of 50.
This publication follows Natalya Hughes's IMA commissioned solo The Interior 29 July–1 October 2022 which will tour nationally from 2023. The monograph explores three interrelated strands in the artist's recent practice that reappraise male modernists (Freud, Kirchner, and de Kooning) and their complex relationships to their female subjects. Featuring essays by Professor Susan Best (QCA, Griffith), Dr Jacqueline Chlanda (UQ Art Museum), Professor Andrew McNamara (QUT), alongside an interview between Hughes and curator Elspeth Pitt (NGA), this publication is a rich survey of Hughes's recent work.
Designed by EviO Studio. 

This project has been assisted by the Australian Government through the Australia Council, its arts funding and advisory body. The IMA is supported by the Queensland Government through Arts Queensland, the Australian Government through Australia Council for the Arts, and the Visual Arts and Craft Strategy, an initiative of the Australian Federal, State, and Territory Governments. The IMA is a member of Contemporary Art Organisations Australia.