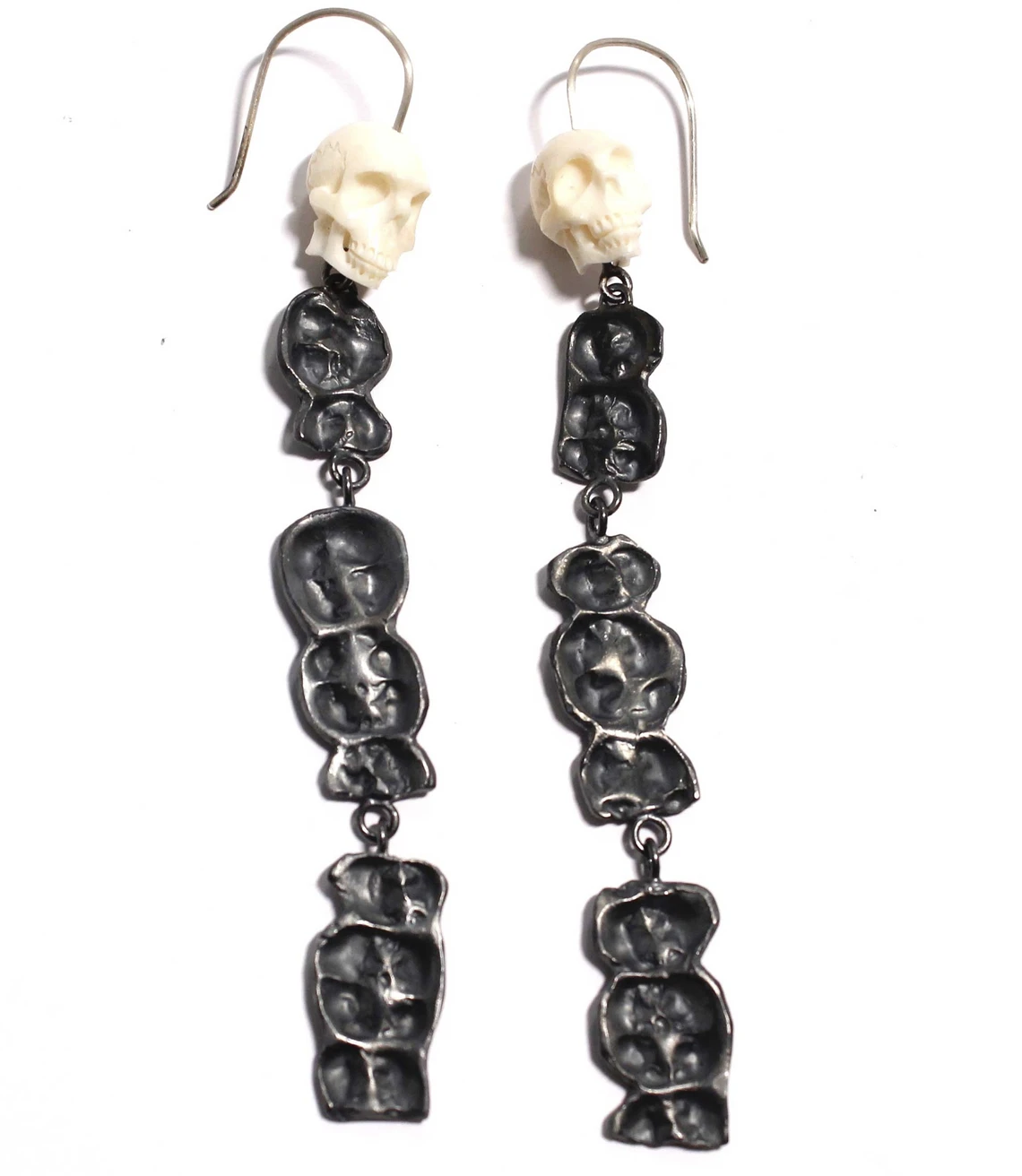 Totem Skull Earrings by Teresa Lee
Cast Oxidised silver teeth and bone skull on sterling silver hook.
Length: 10cm Width: 1cm
Teresa Lee represents the weird, ugly and grotesque; characteristics like these are unpredictable and offer so many possibilities.
Pieces resembling wounds and undesirable growths on the body are emphasised through exaggerated contours and precious materials, exposing a beauty that is disregarded in what is usually considered ugly.