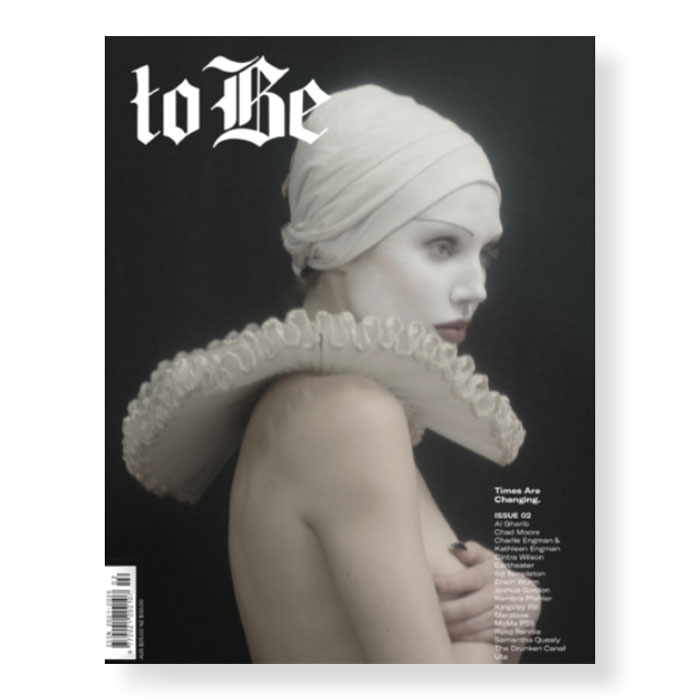 to Be
Counter-Culture Issue 2
2021
to Be is a bi-annual fashion, music and arts magazine covering pivotal moments in counter-cultures across the globe.
Supporting an open dialogue at the intersection of art and its broader context, to Be magazine presents a multiplicity of cultures and communities, fostering a platform for creative vision and critical thinking.
to Be's second issue explores the theme, Times Are Changing, which delves into our contributors' approaches to a rapid and radical global environment.
Whether it be social identity politics, subcultural plights or technological advancements, to Be consolidates its contributors' takes on how the times are affecting their personal and professional outcomes.
Some of our contributors include Ed Templeton, Erwin Wurm, Joshua Gordon, Moma PS5, Kembra Pfahler, Chad Moore, Eartheater, Sam Quealy, Eugene Rabkin of StyleZeitgeist, The Drunken Canal, Al Gharib, Ute.Records, Perila and more.