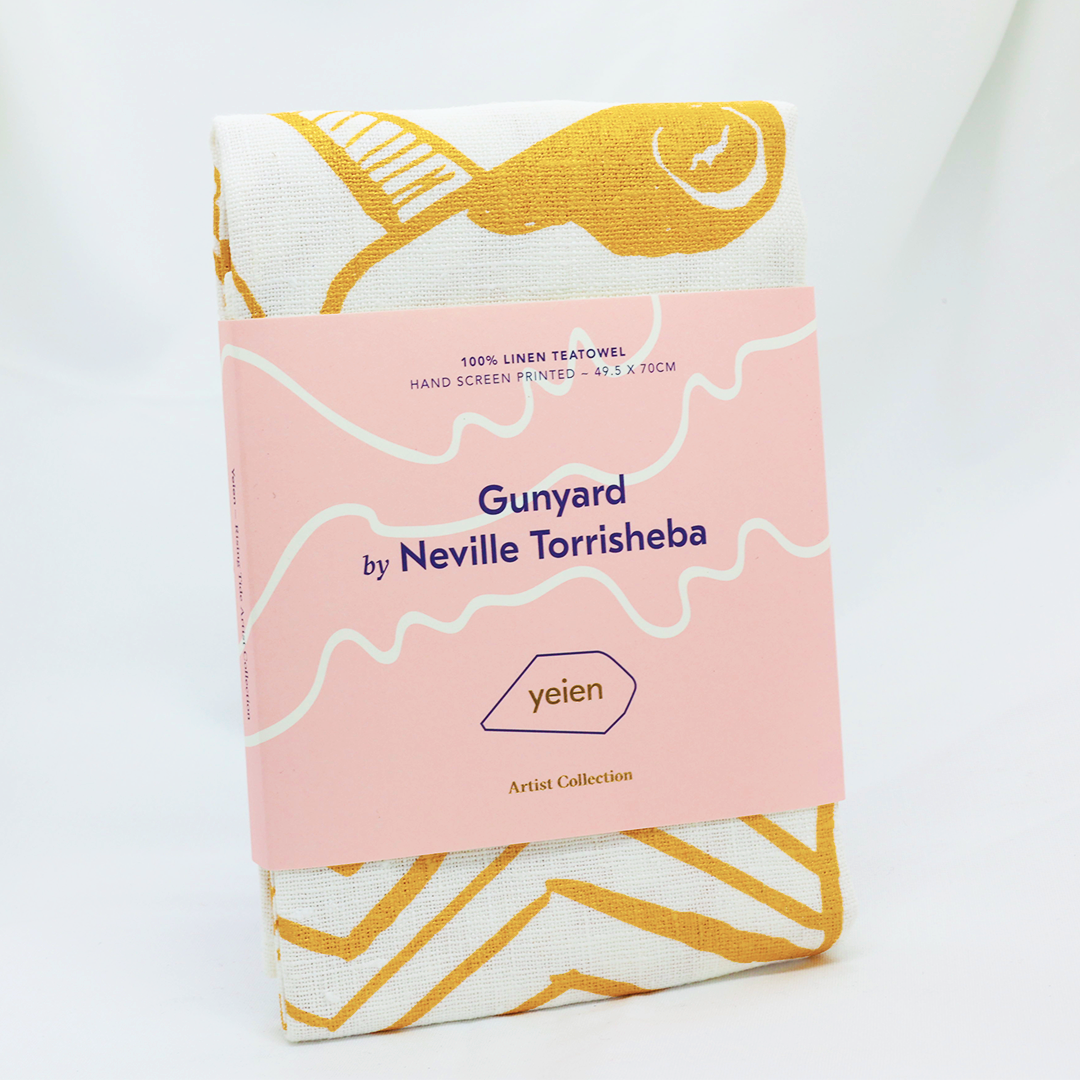 Yeien Tea Towel – Gunyard by Neville Torrisheba
Yeien began out of a desire to develop an authentically Indigenous brand on the Gold Coast, Queensland. Supported by the City of Gold Coast six Indigenous artists came together to create a range of products including beautiful linen tea towels.
Yeien is committed to fair and ethical trade and is a supporter of the Indigenous Art Code.
–
Neville "Torry" Torrisheba is a proud Papua New Guinea born Djabera Djabera man. He began his journey as an artist in 2016. His art captures animals, marine life and nature with brush and sculpture, and ventures on an environmental awareness path.