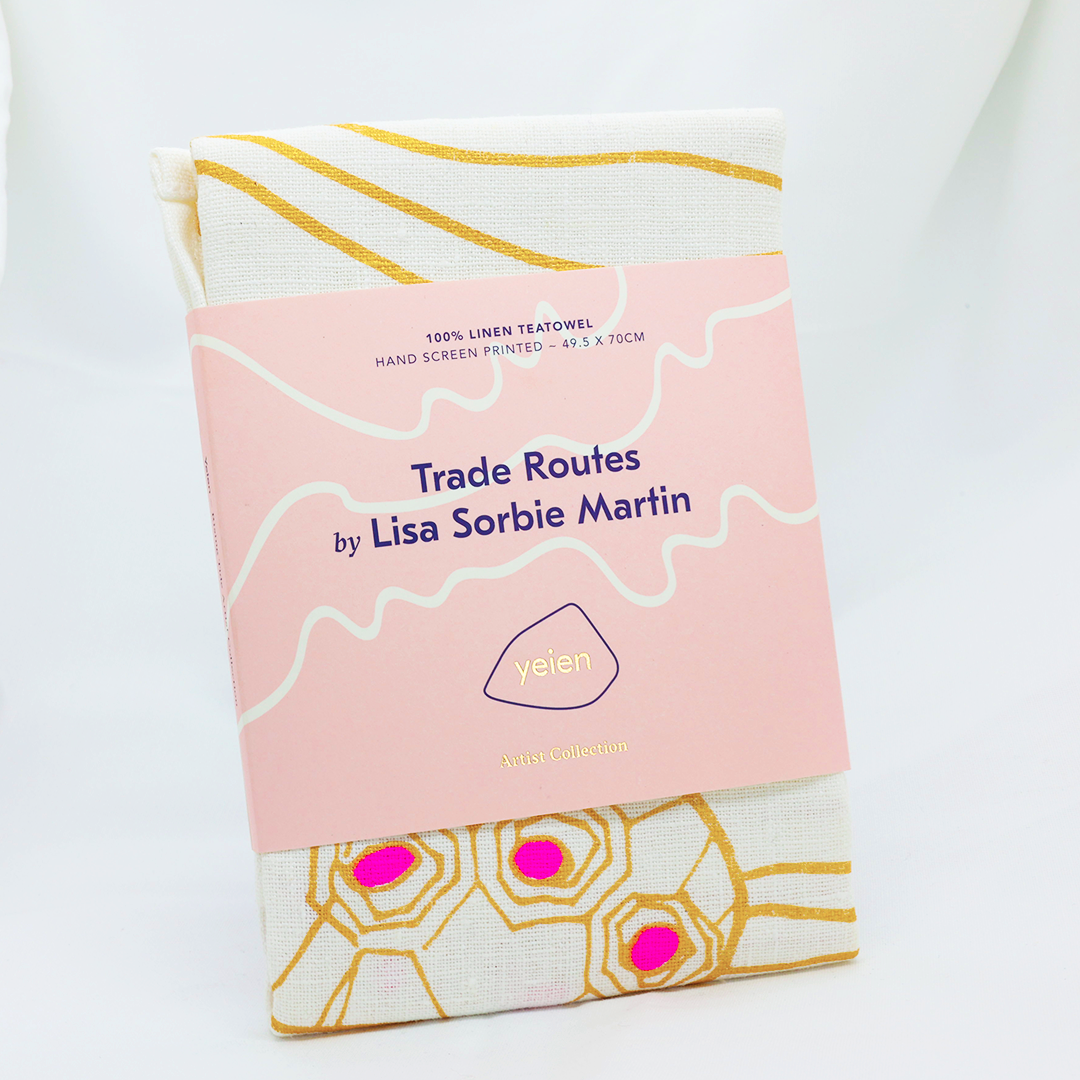 Yeien Tea Towel – Trade Routes by Lisa Sorbie Martin
Yeien began out of a desire to develop an authentically Indigenous brand on the Gold Coast, Queensland. Supported by the City of Gold Coast six Indigenous artists came together to create a range of products including beautiful linen tea towels.
Yeien is committed to fair and ethical trade and is a supporter of the Indigenous Art Code.
–
Gold Coast artist Lisa Sorbie Martin's place of origin is both Mua Island and Murray Island in the Torres Strait. Her traditional name — Sorbie means 'wild water cherry'. Lisa creates unique art works that tell a story through visual art, textiles, wearable art, ceramics and public art.