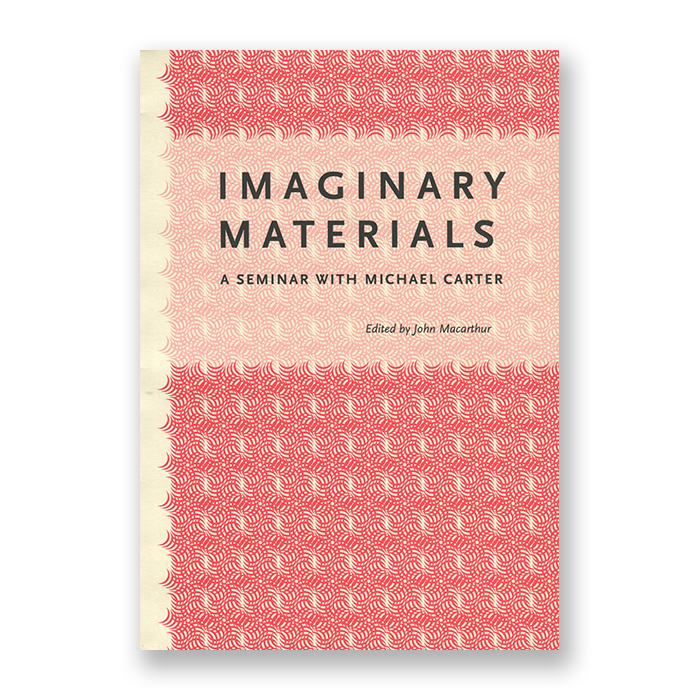 Contributors

Rex Butler, Michael Carter, John Macarthur, Margaret Maynard, Charles Rice, Toni Ross

Publisher

Institute of Modern Art

Pages

68

Price

$10.00
The work of the imaginary occurs not only in the mind but also on the materials of the world around us. Michael Carter, on of Australia's most respected art theorist has shown that across the fine and applied arts imagination actually constitutes a world out of materials which would otherwise be indifferent to us. The material as supposed by culture is neither imagination's product, nor the raw matter which it forms but rather a kind of plastic, a pliable stuff, which is the world made malleable by imagination.