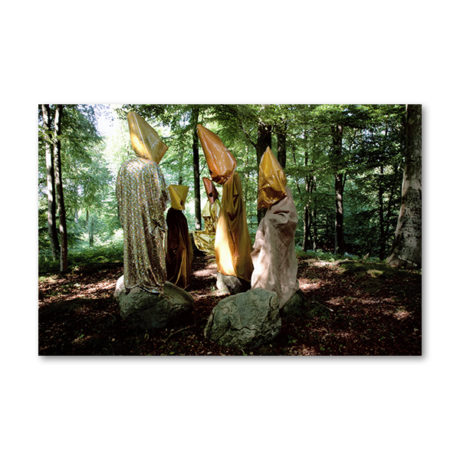 ISBN

9781875792139

Publisher

Institute of Modern Art

Pages

119

Price

$33.00
For more than 20 years, Mikala Dwyer has pushed the limits of installation, sculpture and performance, establishing herself as one of Australia's most important contemporary artists.
Dwyer has been exhibiting internationally since 1982, and recent solo exhibitions include: the garden of half-life, University of Sydney Art Gallery, Sydney (2014), Goldene Bend'er, Australian Centre for Contemporary Art, Melbourne (2013), Drawing Down the Moon, Institute of Modern Art, Brisbane (2012); Costumes and Empty Sculptures, Institute of Modern Art, Brisbane (2008); Moon Garden, Aratoi Museum, Masterton (2008); The Addition and Subtractions and The Hanging Garden, Kunstraum, Potsdam (2007); I Maybe We, Museum of New Zealand Te Papa Tongarewa, Wellington (2005) and Art Lifts, National Gallery of Australia, Canberra (2002).
This book surveys Dwyer's dabblings in the occult, focussing on her twenty twelve show Drawing Down the Moon at the IMA.