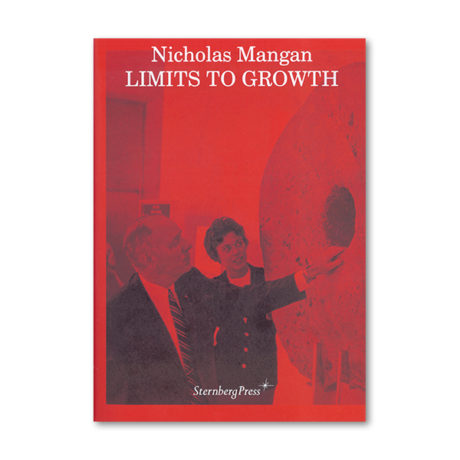 Contributors

Charlotte Day, Aileen Burns, Krist Gruijthuijsen, Johan Lundh

ISBN

9783956792526

Publisher

Sternberg Press

Pages

246

Price

$44.00
This publication accompanies the survey exhibition Limits to Growth by Australian artist Nicholas Mangan, which was initiated by Monash University Museum of Art (Melbourne), the Institute of Modern Art (Brisbane), and Kunst-Werke (Berlin). The exhibition and book bring together four of Mangan's most significant works of the past seven years and a new commission: Nauru – Notes From a Cretaceous World (2009-10), A World Undone (2012), Progress in Action (2013), Ancient Lights (2015), and Limits to Growth (2016). Together these artworks capture the sensitivity with which Mangan tackles key issues of our epoch, the Anthropocene, as he reveals the socio-political context of energy extraction. The works in this show tackles narratives from his own geographical region—Asia Pacific, in which his home country of Australia plays a colonial role—and weaves them into a bigger picture that take into account the global economy, resource extraction, and the ultimate power of the sun.
Featuring an in-depth series of conversations between the artist and independent curatorial office Latitudes, and essays by Ana Teixeira Pinto and Helen Hughes. The book is richly illustrated with documentation of Mangan's artworks and historical source material.