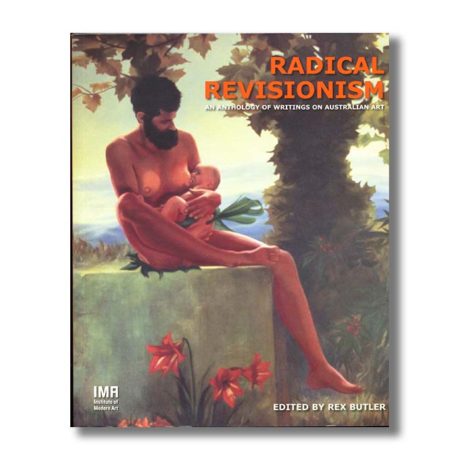 Contributors

Leonard Bell, Peter Beilharz, Tim Bonyhady, Kate, Briggs, Keith Broadfoot, Ian Burn, Paul Carter, Brenda L Croft, Mary Eagle, Ross Gibson, Anne Gray, Richard Haese, Jeanette Hoorn, Joan Kerr, John Lechte, Nigel Lendon, Chris McAuliffe, Ian McLean, Charles Merewether, Catriona Moore, Djon Mundine, Ian North, Juliette Peers, Toni Ross, Bernard Smith, Virginia Spate, Ann Stephen, Nicholas Thomas

ISBN

1-875792-55-4

Publisher

Institute Of Modern Art

Pages

308

Price

$45.00
Radical Revisionism gathers important recent writings on Australia Art. These writings are 'revisionist' insofar as they seek to bring a series of present-day perspectives to the study of the art of the past: feminism, post-colonialism, the overturning of the legal doctrine of terra nullius. Radical Revisionism asks: what is the proper role of art history? Is it merely to chronicle the truth of the past, or is it actively to intervene in the events it records? These questions obviously bear a relationship to the 'history wars' that raged throughout the 1990s in Australia. The Anthology concludes by asking whether there can in fact be a history of 'Australian' art in which white and Indigenous artists come together. It proposes that the 21st century will be characterised by a certain 'unAustralian' history of Australian art.