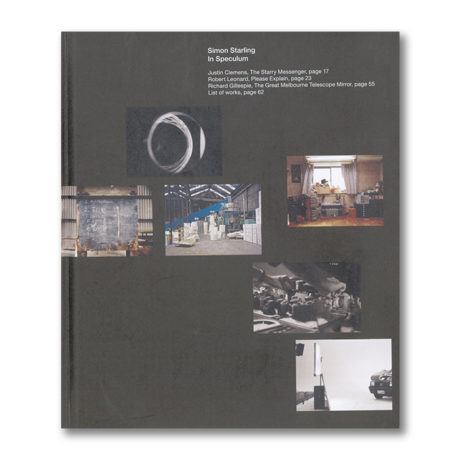 Contributors

Robert Leonard, Justin Clemens, and Richard Gillespie

ISBN

978-098-729-5262

Publisher

IMA, Monash University Museum of Art and City Gallery Wellington.

Pages

71

Price

$20.00
English artist Simon Starling—who won the prestigious Turner Prize in 2005—is celebrated for his erudite projects. His works explore the legacies of modernism and globalisation by addressing peculiar histories surrounding specific objects and sites of art, design, and science. While they mine real histories, there is always something unexpected, excessive, witty, perverse, serendipitous, convoluted, or crafty about them.