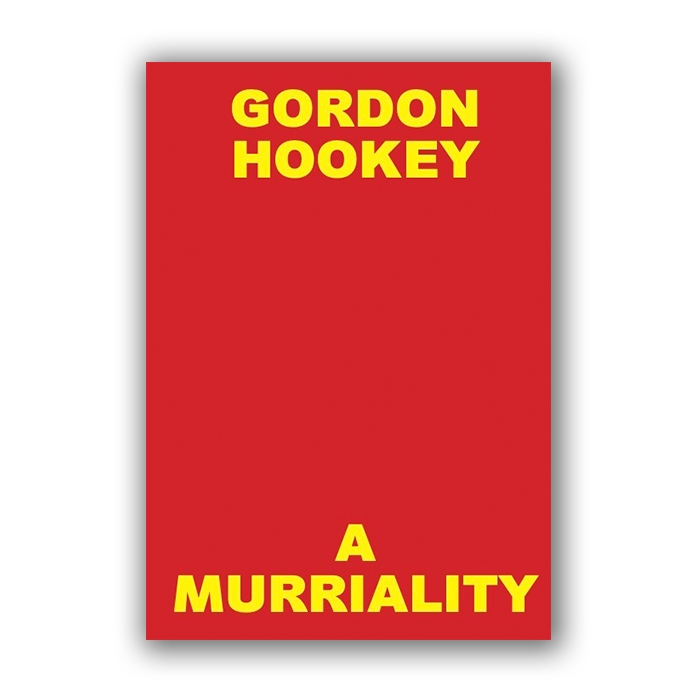 A MURRIALITY
Gordon Hookey
2022
This publication follows the first survey exhibition of Gordon Hookey's work A MURRIALITY, co-curated by José Da Silva, Director, UNSW Galleries, Sydney and Liz Nowell, Director, Institute of Modern Art, Brisbane.
One of Australia's most iconoclastic artists, Hookey sheds light on historical and contemporary issues affecting Aboriginal and Torres Strait Islander peoples. With biting wit and candour, Hookey's work addresses issues including land rights, environmental destruction, institutional violence, human rights abuses, systemic racism, police corruption and international conflict.
Featuring essays by Jax Compton, José Da Silva, Bruce Johnson McLean, Liz Nowell, and Pablo José Ramírez, alongside interviews between Hookey and Shannon Brett and Jax Compton, this publication is a rich survey of Hookey's immense artistic output from the early 1990s to the present day.

About the Artist
Gordon Hookey was born in Cloncurry, Queensland in 1961. He currently lives and works in Brisbane. Hookey belongs to the Waanyi people and locates his art at the interface where Aboriginal and non-Aboriginal cultures converge. Hookey's work is informed by domestic and international events and policies that affect Indigenous communities globally, with his lived experience as a Murri and Aboriginal person at the forefront of his work. His style and approach is distinctive in its vibrancy and best known for its biting satire of Australia's political landscape, its leaders and representatives. Hookey is a core member of Brisbane-based Indigenous collective proppaNOW alongside fellow artists including Richard Bell, Vernon Ah Kee and Jennifer Herd. His work is held in major collections within Australia including the Queensland Art Gallery | Gallery of Modern Art in Brisbane, the Art Gallery of Western Australia in Perth, the National Gallery of Australia in Canberra, and the National Gallery of Victoria in Melbourne. Hookey has shown work nationally at The National: New Australian Art, the National Indigenous Triennial, the Biennale of Sydney, the 10th Asia–Pacific Triennial and internationally at documenta 14 in Kassel and Athens.