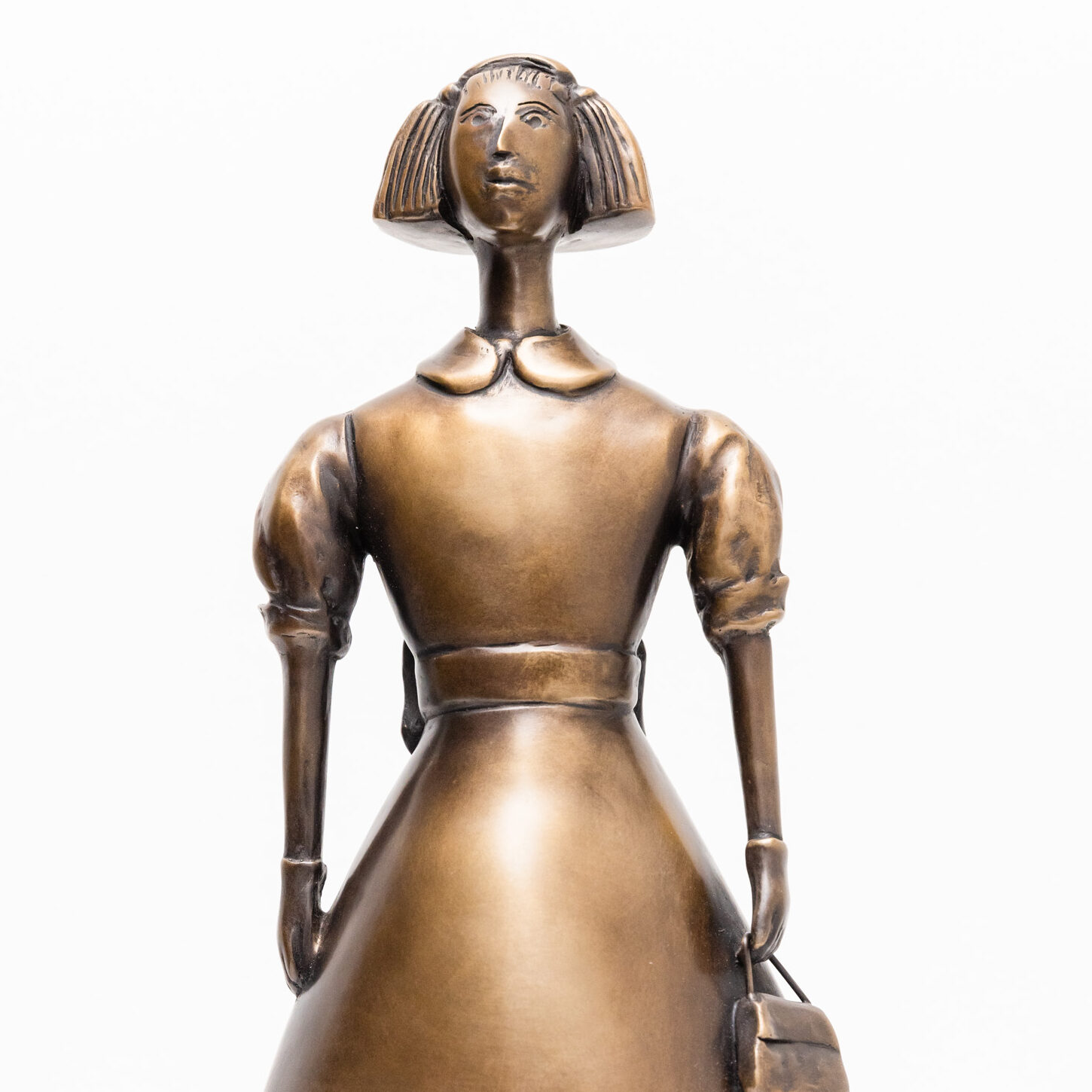 Jenny Watson, Fifties Sunday School Girl
IMA Edition
2022
50 x 16 x 16 cm
Bronze
"Society and childhood have changed. From the age of two, children wear jeans, sneakers and t-shirts and could do so the rest of their lives. The fondly remembered outfit captured here has disappeared. Starched full skirt dress, ankle socks, patent shoes, hand bag and hairclips. It represents a forgotten time, an orthodoxy, a relic close to fancy dress."
–Jenny Watson
Fifties Sunday School Girl (2022) is a limited edition artwork by internationally-renowned Queensland artist Jenny Watson, and is the first bronze she has made in her wide reaching career.
Edition of 20 (15 available via the IMA). Works cast to order. Please allow 6-8 weeks for delivery.
Jenny Watson is a leading Australian artist whose conceptual painting practice spans more than four decades. Inspired by both punk and feminism, Watson's readily recognised autobiographical and fictional features combine colour, fabric, text, recurring figures and subtle humour to create a powerful narrative. Though deliberately naïve in style the paintings are acerbic in their emotional detail; a signature, rudimentary expressionistic style that Watson continues to master since her strategic abdication of realism in the 1970s. Watson's work continues to be tantalising perhaps due to the extraordinary quality of her work being at once both highly personal and universal.