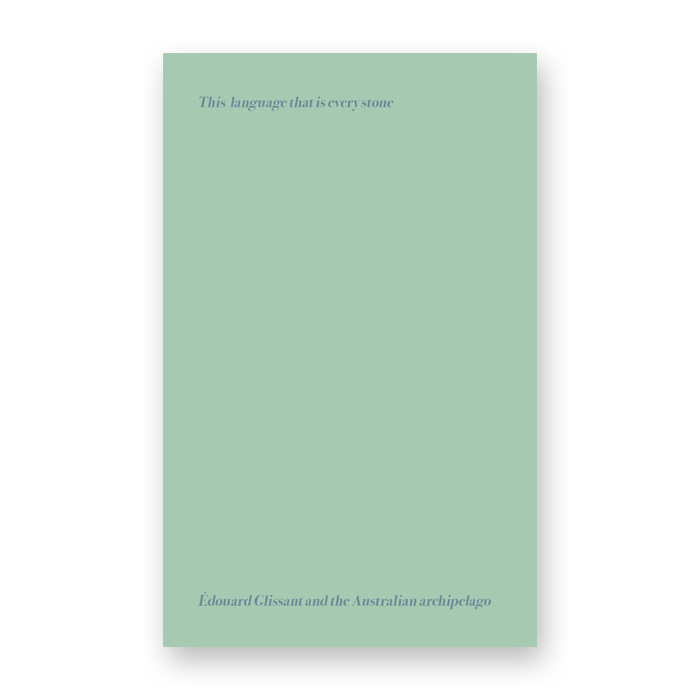 This language that is every stone: Édouard Glissant and the Australian archipelago
2022
This language that is every stone: Édouard Glissant and the Australian archipelago accompanies the fourth of a series of exhibitions initiated by Hans Ulrich Obrist and Asad Raza, now joined by Warraba Weatherall, relating to the work and thought of Édouard Glissant. Glissant's images and ideas—developed in Martinique, Mississippi, Paris, and New York—here resonate with the practices of First Nations and diasporic artists in Brisbane and the Australian archipelago. Glissant's imperative is to contribute to a new world mentality across oceans and islands.
With contributions by: Vernon Ah Kee, Daniel Boyd, Manthia Diawara, Tess Do, Ali Cobby Eckermann, Kodwo Eshun, Olivia Fairweather, Lucie K. Mercier, Sancintya Mohini Simpson, Fred Moten, Phuong Ngo, Liz Nowell, Hans Ulrich Obrist, Raqs Media Collective, Asad Raza, Anri Sala, Sara M. Saleh, Khaled Sabsabi, Latai Taumoepeau, Shireen Taweel, Warraba Weatherall.
Publication Editors: Olivia Fairweather, Liz Nowell, Hans Ulrich Obrist, Asad Raza and Warraba Weatherall.
Published by: Institute of Modern Art, Brisbane and Verlag der Buchhandlung Walther und Franz König, Cologne.
ISBN: 978-0-6480181-6-2
Designer: Leaky Studio